John is married to Kathy, and they have four children and four grandchildren. Together they have been involved in pastoral ministry all their married life serving churches in Appalachia, university towns, and in London. John recently has assisted young church planters. During their time in Greenville, John and Kathy helped form and lead a multi-racial group called "Our Beloved Community" which was transformative for John.
Luke is married to Sara Frances, and they have three children. He graduated from Covenant Theological Seminary in St. Louis, MO and worked as an assistant at St. Michael's Church in Charleston, SC. They enjoy walking alongside the men and women of Christ the Redeemer and seeing how God is at work in and through them.
Hunter is from the Pee Dee region of South Carolina and a Clemson Grad. He is married to Walker and they have three children: Tindall Claire, Emma Ruth, and Walter. After seminary Hunter served as the Rector of St. Matthews Church in Darlington, SC, then spent time as a regional director for the CCO. He loves seeing followers of Christ be the Church in the community and looks forward to partnering with the people of CTR to release them to love and serve those around them.
Becky is married to Craig, and they have two daughters. Her background as a RN, volunteering in a medical clinic, facilitating courses at a women's shelter, serving as a Stephen Ministry Leader, and being a BSF group leader in Clemson are a few of the privileges God has used to teach Becky about ministering to others.
Kathy is married to John, and they have four children and four grandchildren. They moved to Greenville, S.C. in 2011 where they helped form and lead a multi-racial group called "Our Beloved Community." For five years they lived in a neighborhood that was primarily made up of single mothers and their children. There they formed friendships that deepened and challenged Kathy's walk with Jesus. She loves praying with and for people.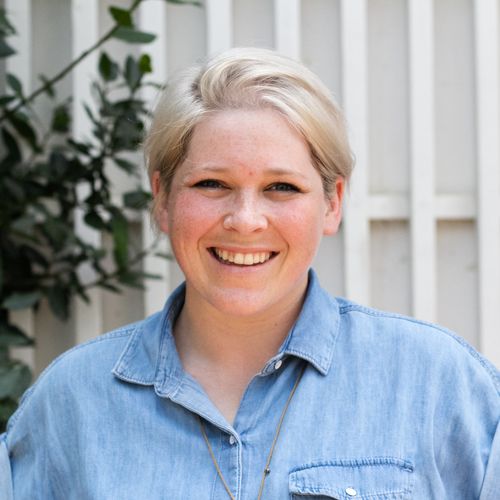 Jenna has been involved with music most her life and has been apart of worship teams in and out of college. She had the opportunity to intern with the band Alanna Story at Madison Park church in Indiana, learning what a worship leader is and does. She longs to see people worship the Creator and praise His name. She wants to lead people into the presence of God and help point to true worship.
Here's what Jenna is listening to on Spotify:
Jennifer is married to Christian, and they have two daughters, Eleanor and Hannah. They met while students at Clemson and then served on staff with The Navigators campus ministry at both Clemson and the University of Tennessee in Knoxville. Jennifer enjoys reading and going on adventures with her husband and girls. She is excited to come alongside parents as we all seek to point our kids to Jesus.
Nursery Coordinator/Admin
Heather is married to Hudson and the stay-at-home mom of 3 young children. She and Hudson are graduates from Erskine College and Ohio State University. She enjoys serving Christ the Redeemer by making sure the nursery is well-stocked with snacks and volunteers and by scheduling the church's various ministry teams.
Blessed to be the husband of Becky and Dad to two married daughters. Craig has had the opportunity to experience collegiate sports and many years in corporate finance and administration. He enjoys time at the beach, traveling and engaging in the life and ministry of the church.
Janet grew up in Austin, Texas and graduated from the University of Texas at Austin. After raising a family in Easley, she now lives near Caesar's Head, not too far from her two sons, daughter in laws and three grandchildren who live in and around Brevard. Janet has been in prayer ministry for 25 years, trained in Immanuel Prayer, and has been part of Christ the Redeemer since 2019.