What We Think About College Students:
The Bible describes all Christians as a 'family' and we take that to heart at CTR. We value being together as a family to worship on Sundays and to grow together throughout the week. We believe it is important that meaningful relationships are made between college students and those outside of the college years. To that end, we welcome you into our family! Come and find a place to belong and a place to use the gifts God has given you.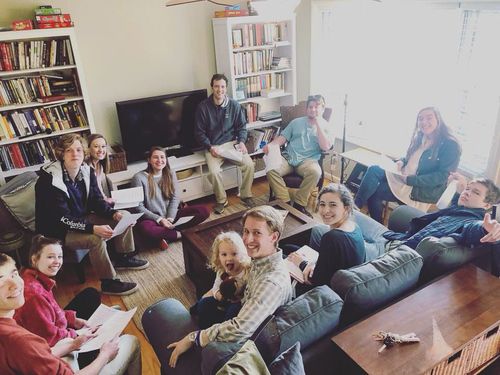 What we offer college students
End-of-the-Month College lunches
A comfortable place to get free food and to know more about who we are at Christ the Redeemer after the 11am service.
September 29
October 27
November 24
These peer-led, co-ed gatherings are meant to be a place to go deeper in your faith, whether you are a life-long Christian or a skeptic. We simply read the Bible together, discuss and ask practical questions.
On-Campus Weekly Gatherings
We gather in Hendrix Meeting Room A each Thursday from 8-9pm to hear teaching from Scripture and then we have Q&A and discussion.
Semester Retreats/Conferences
Opportunities to be built up in your faith alongside other college students to see how the gospel impacts our daily lives.
Opportunities to share the love of Jesus with a needy world.
Justin, our college pastor, is here to serve you and would love to check in regularly with you.
We'd Like to get to know you
Please tell us a bit about yourself