What We Think About College Students:
The Bible describes all Christians as a 'family' and we take that to heart at CTR. We value being together as a family to worship on Sundays and to grow together throughout the week. We believe it is important that meaningful relationships are made between college students and those outside of the college years. To that end, we welcome you into our family! Come and find a place to belong and a place to use the gifts God has given you.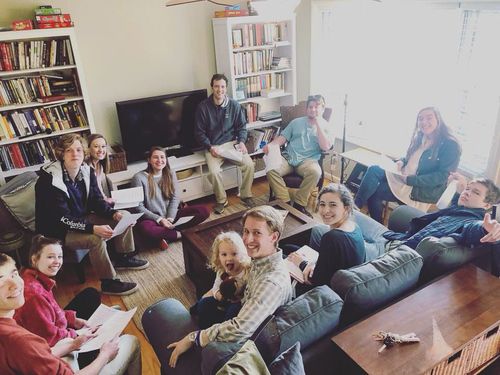 What we offer college students
End-of-the-Month College lunches
A comfortable place to get free food and to know more about who we are at Christ the Redeemer after the 11am service.
These peer-led, co-ed gatherings are meant to be a place to go deeper in your faith, whether you are a life-long Christian or a skeptic. We simply read the Bible together, discuss and ask practical questions. UPDATE: ALL ON CAMPUS BIBLE STUDIES FOR SPRING 2020 HAVE MOVED ONLINE DUE TO THE CLOSURE OF THE CAMPUS.
On-Campus Weekly Gatherings
Our on campus gatherings have ceased due to the coronavirus. We will meet on Thursdays 5-6pm on Zoom for community, bible study, and prayer. Email
[email protected]
for more info.
Semester Retreats/Conferences
In September 2020 we will be joining the Rev. Robert Sturdy and the cadets of St. Alban's ministry at the Citadel. Precise dates and details forthcoming.
Service/Mission trips and Summer Opportunities
July 17-19, 2020. CTR will have a summer retreat for any and all students. We will be lodging in a mountain house in the upstate of SC. Incoming students, this is a great way to meet new people and get to know more about the various ministries at Christ the Redeemer.
Justin, our college pastor, is here to serve you and would love to check in regularly with you.
We'd Like to get to know you
Please tell us a bit about yourself