John is married to Kathy, and they have four children and four grandchildren. Together they have been involved in pastoral ministry all their married life serving churches in Appalachia, university towns, and in London. John recently has assisted young church planters. During their time in Greenville, John and Kathy helped form and lead a multi-racial group called "Our Beloved Community" which was transformative for John.
Luke is married to Sara Frances, and they have three children. He graduated from Covenant Theological Seminary in St. Louis, MO and worked as an assistant at St. Michael's Church in Charleston, SC. They enjoy walking alongside the men and women of Christ the Redeemer and seeing how God is at work in and through them.
If you'd like to request a pastoral appointment (or just grab coffee), you can do so
HERE
.
Justin and Molly have two children and are from Charleston, SC. He was a youth minister at St. Michael's Church in Charleston. Justin graduated from Westminster Theological Seminary and has recently been ordained as an Anglican priest. He is excited to see God move in the college students in the surrounding Clemson area.
Becky is married to Craig, and they have two daughters. Her background as a RN, volunteering in a medical clinic, facilitating courses at a women's shelter, serving as a Stephen Ministry Leader, and being a BSF group leader in Clemson are a few of the privileges God has used to teach Becky about ministering to others.
Kathy is married to John, and they have four children and four grandchildren. They moved to Greenville, S.C. in 2011 where they helped form and lead a multi-racial group called "Our Beloved Community." For five years they lived in a neighborhood that was primarily made up of single mothers and their children. There they formed friendships that deepened and challenged Kathy's walk with Jesus. She loves praying with and for people.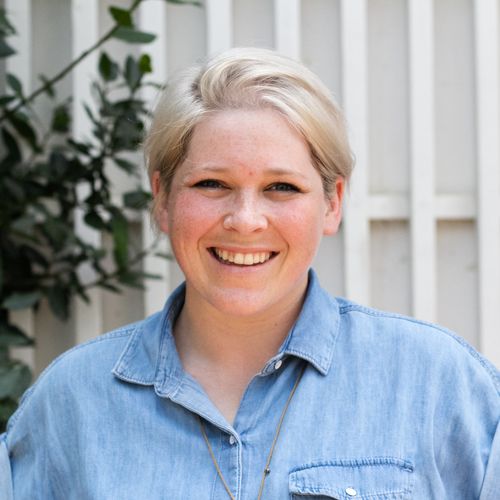 Jenna has been involved with music most her life and has been apart of worship teams in and out of college. She had the opportunity to intern with the band Alanna Story at Madison Park church in Indiana, learning what a worship leader is and does. She longs to see people worship the Creator and praise His name. She wants to lead people into the presence of God and help point to true worship.
Here's what Jenna is listening to on Spotify:
Children's Ministry Coordinator
Michelle is married to Scott and is the mother of two active boys, Ryan and Levi. She and Scott are graduates of Clemson University. After being trained in Godly Play, Michelle is excited to invite the children of Christ the Redeemer to explore, play and wonder while learning about God and His Word.
Blessed to be the husband of Becky and Dad to two married daughters. Craig has had the opportunity to experience collegiate sports and many years in corporate finance and administration. He enjoys time at the beach, traveling and engaging in the life and ministry of the church.
Sydney Huss is a junior Religious Studies major at Clemson from Charleston, SC. Through high school, Sydney was involved as a student leader at the Church of the Holy Cross and on Youth Commission with the Diocese of South Carolina. Her involvement has continued in college through leadership with CCO and most recently with Christ the Redeemer's youth. Sydney is looking forward to building relationships with students and learning more about church ministry.
Nursery Coordinator/Admin
Heather is married to Hudson and the stay-at-home mom of 3 young children. She and Hudson are graduates from Erskine College and Ohio State University. She enjoys serving Christ the Redeemer by making sure the nursery is well-stocked with snacks and volunteers and by scheduling the church's various ministry teams.